East Midlands - Waltham transmitter switchover "ends"

Brian Butterworth published on UK Free TV
Viewers in East Midlands that use the Waltham full-service Freeview transmitters (and their relays) will have no analogue television from Wednesday 31st August 2011. Unless you use cable or satellite to watch television, if you don't use a Freeview box or set, your screen will be blank.

Most people need only perform a "full retune" on their Freeview box or TV, but it would be impossible with 813,298 homes covered by the transmitters, for no-one to have a problem. In particular the SDN multiplex at Waltham will be at restricted power for several weeks after the "end" of switchover, and there will be some other later changes to the Belper, Derby and Stanton Moor transmitters - see below.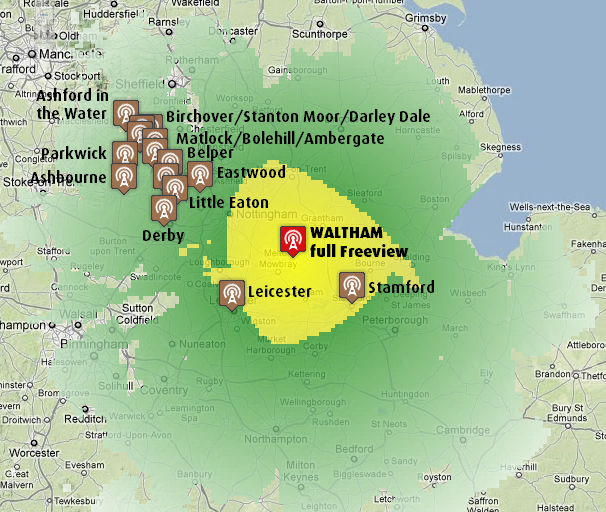 From Wednesday 31st August 2011 you MUST have a digital television device to watch TV. If you do not have a digital receiver, from Wednesday will have a blank screen.

Do not expect a terrestrial television service from midnight until 6am - or a late as lunchtime on relay transmitters.


Switchover help scheme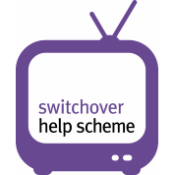 If you are over 75, get (or could get) Disability Living Allowance, Attendance Allowance, Constant Attendance Allowance or mobility supplement; or have lived in a care home for six months or more; or are registered blind or partially sighted and need assistance, please see
The Switchover Help Scheme
.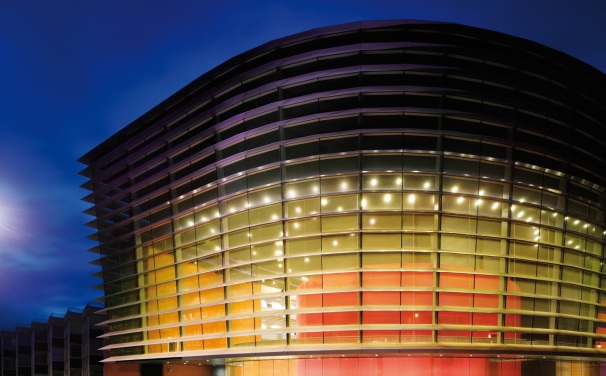 Cable and satellite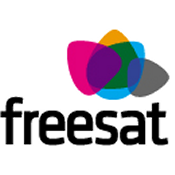 Cable (Virgin Media) and satellite (
Sky
,
Freesat
,
fSfS
) viewers are not affected by the changes. Remember, however, that you may be using analogue TV to watch on a second or third set and it might need a Freeview box.
Existing "full" Freeview users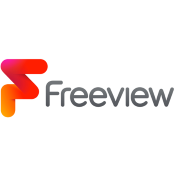 If you already use Freeview, and can receive all the
channels
now, check your TV or box is not listed here -
TVs and boxes that do not support the 8k-mode
. If it is, you will need a new Freeview box.
If you are not on the list, you should
scan
your box from around 6am.
When you now rescan, you MUST do a "first time installation" or "factory reset" scan (sometimes called "shipping state"), not a simple "add channels"
. Do the procedure you did on September 30th 2009.
If you can't recall what this was, please see
generic clear and rescan procedure
.
If you scanned during the first phase of switchover on Wednesday 17th August 2011 - you will have to do it again on Wednesday 31st August 2011.
Restrictions on SDN at Waltham, late changes at Belper, Derby and Stanton Moor
At the Waltham
transmitter
the SDN multiplex will operate on the new
frequency
C29
at switchover, but on low power until 12 October 2011 when it moves to full power.
At both Belper and Stanton Moor, the BBCB (
Freeview HD
) multiplex moves from the temporary
channel
C65
to the final location of
C55
on 5th October 2011.
The Derby transmitter, which only provided fill-in East Midlands
services
to complement
reception
from
Sutton Coldfield
, will have changes on 5th October: D3+4 moves from
C30
to
C51
, and Freeview HD launches on
C52
.
Using Freeview with Windows Vista
Please see
Switch over and PC-based systems
because you need some
updates
for your system to work.
Boosters and amplifiers
If you live close to the transmitter, you may have to disconnect any "boosters" from your
aerial
system.
The new, more powerful digital signals may overload any amplifiers and result in no reception!
When looking for them include a check for distribution amplifiers,
loft
boxes, set back amplifiers, bypass Amplifiers, hidden
masthead
amps in a loft space and any dodgy active splitters.
Homes without Freeview now have Freeview Light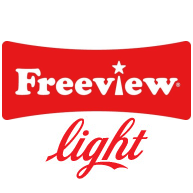 If you had no Freeview service before, you will have the BBC channels digitally from Wednesday 17th August 2011. This is a single multiplex of the BBC channels (radio, television and text) for most people.
However, if you were on the fringes of reception from one of the main Freeview transmitters, you will now get all the Freeview channels.
If you didn't get this limited Freeview service on 17th August 2011 then you may need a new aerial.
If you are served by a public service (relay) transmitter
Ambergate
(3pm),
Ashbourne
(9am),
Ashford in the Water
(9am), Belper (9am),
Birchover
(noon),
Bolehill
(noon),
Darley Dale
(noon),
Eastwood
(noon),
Leicester
(9am),
Little Eaton
(9am),
Matlock
(9am),
Parwich
(noon),
Stamford
(noon), or Stanton Moor (6am) transmitters - you now need, from around lunchtime on 31st August 2011 to rescan, and you will get a second Multiplex with ITV 1,
ITV 2
, ITV 1 +1,
Channel 4
,
Channel 5
, Channel 4+1, E4 and
More4
. And that's your lot if you have a
standard
Freeview
receiver
, see
Freeview retune - poor public service transmitters
.
You may wish to
install
Freesat for more channels, see
Compare Freeview Light and Freesat TV
.
Everyone (except those using the Derby relay) who has
digital
-only terrestrial TV now has the ability to receive Freeview HD, see below.
Digital regional overlap
See:
Digital Region Overlap - ukfree.tv - independent free digital TV advice
The old analogue TV signals provided lots of nations and regions for the public service channels, and these have large areas of overlap.
The old low power digital TV signals were at very low levels and reception of signals from more than one transmitter was a rare event.
All Freeview boxes automatically scan the available broadcast frequencies looking for channels, and they do this from
C21
to C69. Older Freeview boxes will, if a duplicate version of a channel is found whilst scanning, such as another BBC One
region
, placed it in the 800-899 channel range.
Some of the latest Freeview boxes will
pick
the strongest signals for the "primary" number positions, and some will detect the different regions providing a choice when you perform a "scan for channels".
The 800-899 is easy to access by pressing CH- from 1, and in most programme guides is just a single scroll up.
Freeview HD
Freeview HD will start on Wednesday 31st August 2011 from Waltham and all the relay transmitters (except Derby, which starts on 5th October). You will need a Freeview HD - DVB-T2 receiver to watch the channels.
An HD TV set with Freeview is not enough
.
Comments
Tuesday, 30 August 2011

Are analogue radio signals affected?

Dafydd Hughes's 1 post

Dafydd Hughes: Not in any way whatsoever.

Briantist's 38,844 posts
Wednesday, 31 August 2011

Have been on full freeview service without any problems for four years when a new external ariel was fitted pointing to waltham. It was only when the first changeover date to Waltham started that me and my neighbours lost bbc stations completely at first, then unwatchable afterwards. Thought todays second stage would cure it but am now only picking up 5 Mux's ( 104 channels) but bad breakup on BBC channels including radio. Postcode DE65 5QE. I read here the transmitter is on low power for another month. Is it a case of grin and bear it ?

jg's 5 posts

jg: Only the SDN multiplex at Waltham is held at lower power until 12 October 2011, all other multiplexes are at full power.

If you have done a "first time install" as directed above, and you have removed any boosters or amplifiers (also see above), then you may have Single frequency interference | ukfree.tv - independent free digital TV advice .

Briantist's 38,844 posts

Hi,
I have an analogue TV with a Freeview box plugged in. I have lost signal for all channels, as I expected, but my Freeview remote is broke and I cant retune! I use a universal TV remote for volume and AV etc, but I dont know how to tune the remote into my freeview box so I can scan for channels? Thanks very much for any advice.

Charlotte's 1 post
R
Ray Humphrey
11:04 AM
Burton-on-trent

We live at DE13 9LH,about a a mile and a half from jg. We picked up most channels prior to 31st Aug with just the occassional hiccup, but the BBC channels were always the best. Now it completely reversed, everything else except BBC is OK. The BBC channels are unwatchable. I wonder if jg is right about waiting till October 12. But after looking at your transmitter info I see this lower power till October is for C29 which is not the BBC channels - these are are on 61.
Why would this be?
This is annoying as we watch BBC channels a lot.

Thanks for the site - it is very helpful.

Ray Humphrey's 3 posts

Anyone out there have the TV manual tuning 6 group numbers for Stamford,?
Many thanks
John

John hewitt's 1 post

I watch Sky through an analogue TV but as of today (August 31st) the picture is so snowy as to be unwatchable and the sound similarly bad.
Does anyone know why this is and how to put it right?

Jon's 2 posts

Jon: Check what channel frequency the Sky box is tuned to. It sounds like it is currently using a frequency that is now in use at Waltham or one of its relays for digital transmission.If this is the case you will need to change the RF output channel to an unused frequency.

KMJ,Derby's 1,811 posts

Thanks KMJ. I did read about this as a possible reason elsewhere. Managed to get into the installation menu this morning (in a rush, admittedly, before going out to work) but could not figure out how to change to another frequency. Any idea about this?
Many thanks

Jon's 2 posts
Select more comments
Your comment please