Better tweeting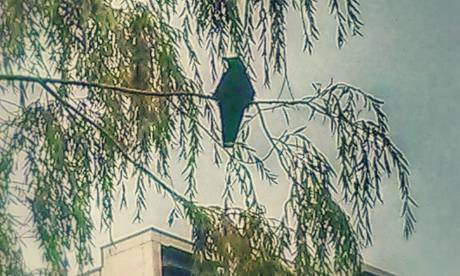 I have changed the way that Twitter works with UK Free TV. This is to make it easier to understand what is happening.

For the last week or so:


I have also reduced the number of times I repost the "
Trends
" and "new stories".
I have done this because there are a number of Twitter users who try to use Twitter like an email system and expect a low number of messages (because they think "I must read them all"), whilst the majority use it as intended ("Dip in and read when you have a moment").
Comments
Monday, 23 May 2011

Paul Day
You can also get the switchover dates by entering a postcode on the 'Digital UK' web site at;
Digital UK - Postcode checker
Then enter a postcode.

Or
Digital UK - Postcode checker main/display/basic/<postcode>/1/0/NA
Digital UK - Postcode checker main/trade/<postcode>

Replacing <postcode> with a real postcode with no spaces. (RH163LB)

Mark A.'s 368 posts
Sunday, 26 June 2011

What live football can be seen on ukfree TV

TONY's 1 post
Monday, 12 September 2011

Hi

Am rearching Colour TV licencing fees for the years from 1991 - 2011.
Can you help or offer any advice on websites.

Many thanks

David Thompson's 1 post
Tuesday, 17 April 2012

I have a Philips freeview tv. Since retuning on 4th April(crystal palace) I no longer receive any red button or ceefax services. Will this be solved when I retune on the 18th.

Russell Ixer's 1 post
Friday, 20 April 2012
M
Mike Davies
7:08 PM
Enfield

Any idea why my TV in Enfield is still working although it is not digital and why a new one bought with digital embedded doesn't work?

Mike Davies's 1 post
Saturday, 21 April 2012

Mike Davies: Do you normally receive London programming or South East/Meridian programming? I suspect the latter.

Dave Lindsay's 5,724 posts

Russell Ixer: Ceefax has closed now. Red button services work as normal.

Briantist's 38,844 posts
Saturday, 9 March 2013
M
Michael
1:35 AM
Loughborough

I have stopped receiving ITV3. It does not appear on the list of channels after retuning. What has gone wrong? There are no site problems listed on the net for the Waltham.


Michael's 1 post

Michael : Have a look at the EPG listings and if (27)ITV2+1, (30)5*, (38)Quest are also missing then Walthams mux Ch29 has not been picked up during the rescan, and so you can either go into your TV's or boxes "manual tune" facility and carry out a scan on that channel, storing anything found which will automatically be added to the EPG listing.

Alternatively you can carry out an auto-tune "with the aerial removed" to blank out anything already stored, then once completed reconnect the aerial and carry out a further normal auto-tune, hopefully this resulting in ITV3 etc returning to the EPG listings.

By the way, when this sort of thing happens
its an indication that the mux channel is only being received at a low signal level, and so this should be kept in mind if ITV3 etc is inclined to suffer from glitches once that it is picked up indicating that your aerial system possibly requires improvement.

jb38's 7,179 posts
Select more comments
Your comment please