Cord Cutting UK Checklist: keeping it legal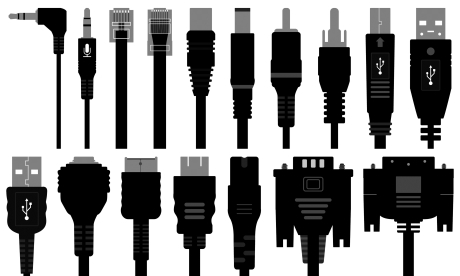 Brian Butterworth
published on
UK Free TV
First things first: being legal
In the sight of the law, ignorance is no defence. Unlike contract law (such as the agreement you may have made with BT, Sky or Virgin Media) you can be sent to prison if you say you can't watch live television and you can. It does happen.
So, you need to ensure that you carefully follow the instructions. If you are not sure, please post a question. You can't trick the system here.
Things you will need
If you want to watch long form video in your home but not watch OR RECORD live TV you are going to need:
access to a decent broadband service that doesn't have a "cap". Video uses a lot of "bytes" and a capped service will quickly be overcome by hours of online video.

a wireless router (or a keen interest in running Category 5 cables), and probably a Chromecast or similar device.

the ability to remove TV signal cables (aerial and satellite leads) from your home, or use exclusively computer screens. The latter might be easier when moving into a new home.

Optionally a subscription to "over the top" (OTT) video libraries services such as Netflix or Amazon Prime.
Many homes may already have all these, others won't be able to, so I recommended reading to the end before cutting anything.
Important: no Live TV means no Live TV!!!
You must NOT watch any live TV channel online. The law sees this as the same as having a normal receiver.
This applies to ANY TV channel broadcast in the UK, not just BBC ones. This includes the BBC News channel in the BBC News Apples and Android apps and on the website.
Millions of British people do this every day! You might like to find yourself a radio station online if you need a quick fix of live broadcast.
You also need to ensure that everyone in the household complies because the no live television applies to every device, be that a games console (XBox, PlayStation for example), mobile phones, laptops (Windows of Apple) or tablet computer such as an iPad. Devices belonging to your work still count toward your household, as do devices in the garden (if you have one). The no Live TV rule also applies even if you are using a public Wifi from within your property.
Even if it is legal, is it fair?
Before you go ahead, are you sure that you and your household really never make use of BBC news, drama, sport, weather, children's? Yes, you can get around paying, but will your conscience be OK? Just asking.
Tomorrow: How much can you save, and how much it costs.