Are you really watching free TV in high definition?

Brian Butterworth published on UK Free TV
You need to ask yourself a series of questions if you want to be sure you are taking advantage of the free HD TV channels.

Given that, in the current week, ITV 1 HD gets only 2.6% of total viewing, compared to 36.5% to the channel in standard definition, and that BBC HD gets 1.2% of total viewing compares 26% for comparable channel BBC TWO, it seems that many people are not taking advantage of the improved pictures and sound that can easily be enjoyed.

So, you have to ask yourself five questions:


Q1 Do you have a high definition television set?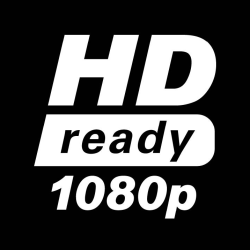 You need to check that your television is actually high definition. Almost all HDTVs are flat screen, but it does not follow that all flat screen televisions are high definition.
The best two clues to look for are the "
HD Ready
" or "Full HD Ready" logos, and also that the television set has HDMI connectors.
If you have the manual for your television set, it may describe HD as "720 line" or "1080 line". If these are not mentioned, you don't have HD and you will need a new television set.
See also
What does "Full HD Ready" actually mean? - ukfree.tv - independent free digital TV advice
Q2 Does your HDTV have built in Freeview HD or Freesat HD?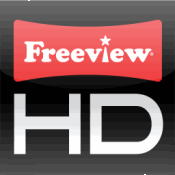 Most HD televisions sold in the UK are "HD Ready", which means that they are capable of showing high definition pictures, but only from an external box.
Some, more expensive, TV sets have
Freeview HD
or
Freesat
HD built in.
If your TV set has the Freeview HD logo, it can receive what are known as "DVB-T2" transmissions, which means you get HD direct from the TV
aerial
connection. If this is the case, see Q4. If the set is "HD Ready with Freeview" it means you can't.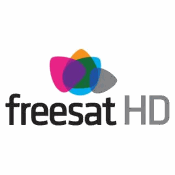 Some high end sets have Freesat HD built in, where you can watch the free high definition channels from
satellite
. For this to work you will have to use the satellite connection on the set. Remember that set will also have standard definition Freeview, so pictures from the normal TV aerial will not be in high definition.
Q3 If your HDTV doesn't have built-in reception - do you have a Freeview HD or Freesat HD box and the correct cables?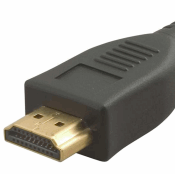 If you have an HD Ready television, you can connect it to an external set-top box to receive either Freeview HD or Freesat HD.
You must make sure that you connect
the box
to the television set using an HDMI
cable
. If you use a
SCART
lead you won't have HD.
Q4 Do you remember to switch to the HD versions of BBC One, ITV 1 or Channel 4
You do not automatically get to watch BBC One, ITV 1 (or STV) or
Channel 4
in HD.
You must select the special channel numbers for these
services
, as the usual channel numbers (1, 3, 4 and 8 on Freeview, 101, 103, 104 on satellite) will only show in standard definition.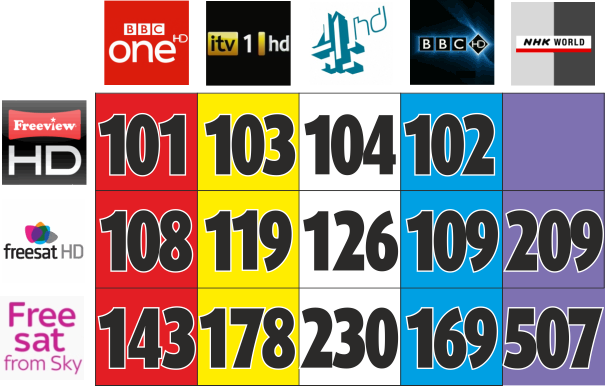 On Freeview HD, 50 must be selected for
BBC One HD
, 51 for ITV1 HD (or
STV HD
), 52 for
Channel 4 HD
(not in
Wales
), 53 for
S4C HD
(Wales only) and 54 for BBC HD.
On Freesat HD, you must choose 108 for BBC One HD, 109 for BBC HD, 119 for ITV 1 HD (or STV HD), 126 for Channel 4 HD and NHK World HD is on 209.
On
Sky
HD, you have to choose 140 for Channel 4 HD, 143 for BBC One HD, 169 for BBC HD, 178 for ITV 1 HD.
Q5 Is the HD channel actually showing an HD programme?
Only the BBC HD channel has a HD-only schedule. On BBC One HD, ITV 1 HD and Channel 4 HD non-HD programmes are shown "upscaled" to HD resolutions and look better than the pictures on the SD version of the channel.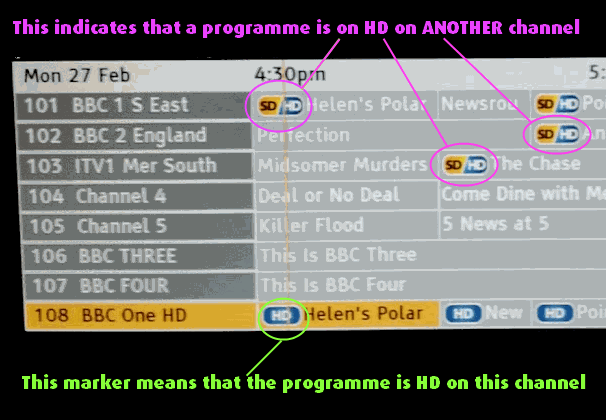 Check in the EPG (usually the INFO or GUIDE button on the remote) to see if the programme that is being shown has an HD marker in the listings.
Comments
Wednesday, 7 March 2012

I'm new to the HD TV scene, having just upgraded to a new Panasonic TV with both Freeview HD and Freesat HD built-in. Why is there no teletext on the BBC HD channels? I have also noticed a slight problem with ITV HD, in that the audio is out of sync with the visiion - it seems to trail it by about half a second. Both BC HD channels and C4 HD don't seem to suffer this problem.

Adrian's 55 posts
Tuesday, 13 March 2012

Adrian : Don't you miss the logo free channels? I would.

Nedbod's 619 posts

PS ADRIAN: There's no TELETEXT on BBC anyway, as this was an ITV / C4 / C5 service which essentially closed down in DEC 2009 just after the Granada swichover. A limited TELETEXT service still exists for the gee gees and I think a few holidays but this is not a patch on the old analogue TELETEXT service. BBC has still has CEEFAX on what's left of analogue and Digital RED BUTTON text which is poor and some pages are still corrupted after two and a half years e.g. Page 2510 of the Savings pages for the 4th and 5th catagories of savings, despite 22 separate complaints from me alone !!



Nedbod's 619 posts
Wednesday, 14 March 2012

The point I was trying to make is that the 'Text' service available on the Digital BBC SD channels is not available on the Digital BBC HD channels. I've never noticed any significant 'corruption' problems with the BBC text service, but you are right about that 'Savings' page.

Adrian's 55 posts
Thursday, 15 March 2012
T
Tony Hill
2:11 PM
Dorchester

Adrian

I use BBC HD teletext (mainly on freesat but sometimes Freeview) every day with no difficulty - other than the frequent non-updating of info, especially on a Friday! I'm not sure why you don't receive it.

Tony Hill's 65 posts

Thanks Tony. Just checked the BBC HD channels again, but nothing seems to happen when I press the 'text' button on the remote control. Maybe there is a problem with my TV?

Adrian's 55 posts

According to this link, 'interactive' services are not available yet on HD:

BBC - BBC HD - FAQs (RG415DA)

Adrian's 55 posts
Friday, 16 March 2012
T
Tony Hill
7:48 PM
Dorchester

Adrian:

Although I know that I can use teletext on HD channels on the BBC, I have just checked against non-HD BBC1 and the results are identical. Pressing "Text" (or the red button) on my remote brings-up the teletext. The link you provided about "Interactive Services" I think refers to the additional programming which is carried via the red-button (alternative matches at Wimbledon, for example) and not to ordinary teletext. I can only conclude that there must be a fault with your equipment somewhere or other.

Tony Hill's 65 posts
Monday, 19 March 2012

Tony:

Can you definitely confirm that the "Text" button on your RC works when watching the BBC HD channels via FREEVIEW (not FREESAT) ?
If this is the case, can you let me know the make and model of the digibox or TV you are using to receive Freeview HD. I am using a Panasonic TV, model TX-L32DT30B.

Thanks.

Adrian.


Adrian's 55 posts
Tuesday, 20 March 2012
T
Tony Hill
2:43 PM
Dorchester

I only have freesat HD not Freeview. Do you get teletext on BBC SD channels? Now the Rowridge transmitter is (after tomorrow) at full power, I shall almost certainly get a Freeview HD box - perhaps, Panasonic. So I will be interested to hear what you discover.

(PS: My upscaling SD Sagem Freeview box gives picture quality very, very nearly equal to the HD output of my Sagem Freesat box!)

Tony Hill's 65 posts
Select more comments
Your comment please